Iraq Announces Offensive on Mosul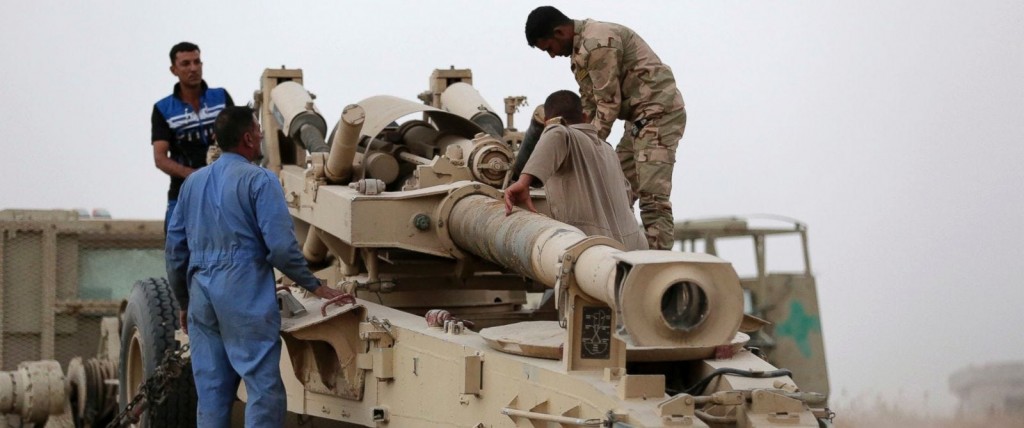 Posted By: Channel 8 Eyewitness News
8@klkntv.com
Iraqi Prime Minister Haider al Abadi has announced the start of the long-awaited offensive to retake Mosul, Iraq's second largest city, which was seized by ISIS in 2014. The battle for Mosul is seen as a pivotal moment towards defeating ISIS in Iraq.
Al Abadi announced the start of the offensive late Sunday.
The Iraqi military is expected to face a tough fight in Mosul where the 3,000 to 4,500 ISIS fighters in the city have prepared elaborate defenses in anticipation of a offensive.
It is unknown how large of a force the Iraqi military will use in its offensive, but American military officials have estimated that it could take as many as 20,000 Iraqi troops to push ISIS out of the city. The Iraqi forces moving on Mosul will include at least 10 Iraqi Army brigades and two Kurdish Peshmerga brigades, all trained by the U.S. led coalition in Iraq.
Al Abadi's announcement most likely means that Iraqi and Kurdish forces will begin what could be a long process to encircle Mosul, as occurred in the successful operations in Ramadi and Falujah. After that process is completed, Iraqi and Kurdish forces will begin to push into the center of Mosul, which is expected to be an extended fight.
American military advisers will assist the Iraqi military forces involved in the offensive at the various headquarters levels in the operation. Coalition aircraft have been conducting airstrikes targeting ISIS in the city, and in recent months the number of airstrikes in and around Mosul have increased in an effort to degrade ISIS' capabilities.
The Mosul operation is seen as a defining moment in the battle against ISIS, which seized larges areas of northwesetern and western Iraq in 2014. Since then, Iraqi offensives have retaken the major cities of Ramadi and Fallujah in western Anbar.
Earlier on Saturday Iraqi President Masoud Barzani had issued a statement announcing that the planning for the offensive on Mosul had been completed "and have paved the way to begin the Mosul operation.
Barzani said the Iraqi and Kurdish governments had agreed to establish "a joint higher political committee whose task would be to supervise the affairs of Mosul after the liberation."
This is a developing story. Please check back for updates.
Get real-time updates as this story unfolds. To start, just tap the bell in ABC News' phone app. Download ABC News for iPhone here or ABC News for Android here.