'It was frightening': A hit and run leaves a family shaken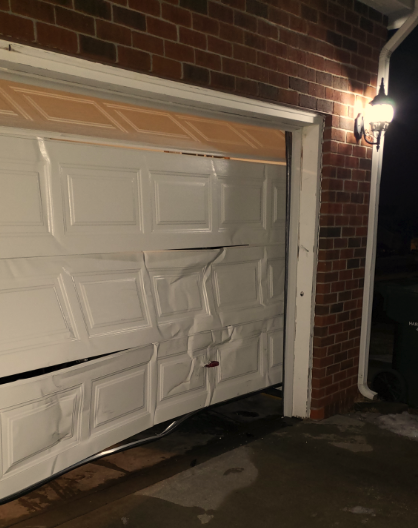 "I was in my bedroom and I heard someone yell 'Someone got into an accident!' Not knowing that it was actually our house that got hit".
Peyton Wise was at his family's home, near S. 27th and Pine Lake, around 10:30 Thursday night when a vehicle slammed into their garage door.
The impact was so forceful, that the tow hook, on a Jeep parked inside the garage, pierced through the door. The vehicle in question was caught on this tow hook, and ended up dragging the Jeep a few feet as the driver pulled away.
Peyton and several neighbors rushed outside as the outside as the vehicle was peeling away and were unable to get a license plate. So, they are reaching out to the community.
Neighbors describe the vehicle as a large white truck, missing a side mirror that fell off during the collision. If you have any information please contact Lincoln Police at (402) 441-6000.