Jack Mitchell's Walk of Shame raises money for Leukemia and Lymphoma Society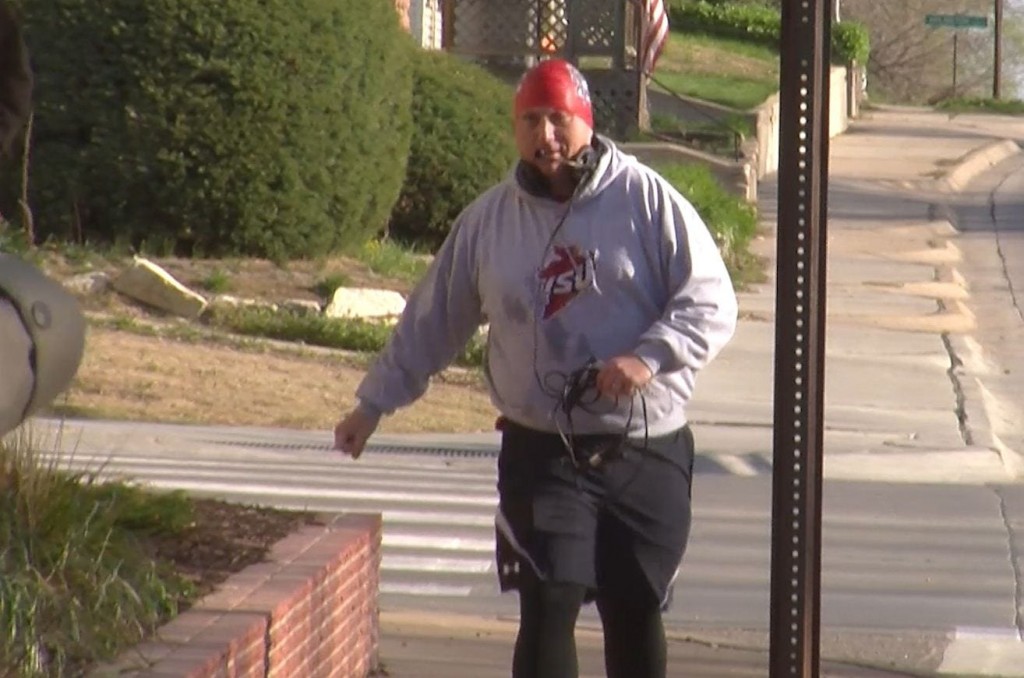 By: Lauren Fabrizi
lfabrizi@klkntv.com
Jack Mitchell of KLIN News Talk Radio's "Jack and Dave in the Morning" got up Friday morning and took a walk, across the city of Lincoln.
It all started with a bet Mitchell made a couple weeks ago saying Lincoln would see 60 degree weather every day from there on out through August. But…
"We did not hit 60 for about three days this week, it was very cold," Mitchell said.
So for losing, Mitchell promised on air he would do a "walk of shame." It's the second year he's lost the same bet, and the catch is that he's dared to do ridiculous things along the walk. Things like wearing a unicorn hat to prancersizing at the Capitol and even singing "Mary Had a Little Lamb" at the Village Inn, thanks to a dare by the Channel 8 Eyewitness News morning team.

This year, Mitchell had a very good reason for his walk of shame. His former KLIN coworker John Bishop's son, Christian, was diagnosed with leukemia last July. So they decided to use the walk as a way to raise money for the Leukemia and Lymphoma Society.
"It's been very rewarding," Bishop said. "And it's all going to a great cause as we try to stop these blood cancers from wreaking havoc on kids."
From Holmes Lake to Oak Lake, Mitchell walked about 13 miles, raising more than $3,000 along the way. Many laughs and many blisters later, he certainly felt a sense of accomplishment after crossing, or cart wheeling, across the pedestrian bridge.
"To laugh a little and raise some money, perfect combination," Mitchell said.
Christian's family said he's doing great. They said he has a little bit of treatment left.
If you'd like to donate to the Leukemia and Lymphoma Society, click here.
—————————————————————————————————————————————
By: Dan Messineo
dmessineo@klkntv.com
Jack Mitchell, from "Jack and Dave in the Morning" on KLIN news talk radio, has made an on-air guarantee.
A couple of weeks ago, he said the high temperature in Lincoln would reach at least 60 degrees every day through August. Jack was doing well, then came the 29th of April when the temperature struggled to make it to 50 degrees. For being wrong, Jack will endure a nearly 13 mile trek across the Capital City while facing public humiliation.
For a donation, listeners can suggest moments of humiliation for the radio host as he makes his way through the city. Last year, Jack had to wear a diaper and crabwalk in front of the Capitol among other shame-filled moments. The money donated will go to the Leukemia and Lymphoma Society.
Jack's "Walk of Shame" will wrap up at the Pinnacle Bank Arena.