Jane Goodall Lecture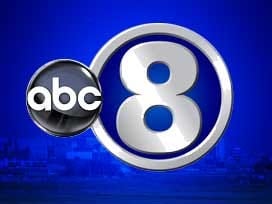 Mayor Beutler presented Jane Goodall with the Mayor's Medallion in a special ceremony earlier today.
She's known as the world's leading expert in the study of chimpanzees. She's also a global fixture in the field of environmental conservation. But today, she finds herself a medallion winner, chosen by Mayor Beutler himself.
Dr. Goodall says, "the mayor was so really feeling what he was saying and meaning what he was saying."
Goodall is best known for her 45 year study of social interactions between chimps. She is also noted for her work in environmental activism. She was in Denton today hosting a workshop to members of roots and shoots, a youth conservation program she founded back in 1991. It has now expanded to more than 120 countries. She says the hope for a better future begins with today. "our grandchildren's future is tied up with preserving the natural resources of the planet and get everybody involved then this is our main hope for the future."
Experts say the hope for that future lies in the hands of youth.
Jason Schoch is with Roots and Shoots. He says, "they are going to be the next Jane goodalls…we need the young people to take that responsibility."
Jane Goodall is set to make a stop in Ohio for more lectures before moving on to other countries.