Japanese Earthquake Fund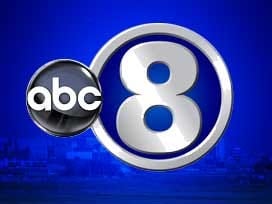 A group of UNL students are hard at work and they're looking to the community to help their friends and family who have been shaken by the earthquake.
The devastation of the earthquake in Japan stretches around the world, including here in Lincoln on UNL's campus. And one group is taking action. Global Friends of Japan have made it their epicenter for organizing a benefit for earthquake victims.
President Yurika Matsui says "right now what we're doing in this Kawasaki reading room is contacting many restaurants and stores in Lincoln and see if they can donate any money or any prize we can possibly distribute at the event."
Global Friends of Japan is a student organization that shares their culture. But after the devastating 8.9 earthquake, the group wanted to do something to help, and fast. So they're organizing a benefit concert for next Tuesday.
"The main factor is it was such a disastrous earthquake and so many people were killed and missing that's the big factor that attracted people to work on it as quickly as possible."
Yurika Matsui's parents e–mailed her as soon as they could to let her know they were safe. But thousands of others are still waiting to hear from loved ones. So even from across an ocean, These UNL students won't stop until they've done everything they can to help.
"It's our home country and we all hope for the fast recovery and also we want hopefully we can give emotional support to people who lose their family members."
The fundraiser will be Tuesday, March 15 at 7pm in the UNL City Union Ballroom. Entrance is free, but they will hold a $2.00 raffle for prizes. The group has also set up a fund at Wells Fargo Bank. One hundred percent of the profits will go to organizations such as the American Red Cross, Save the Children, and possibly a Japanese government donation. You can make donations to account number 7606911761. Please make checks available to Global Friends of Japan.