Joba Chamberlain on the road to recovery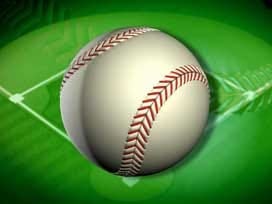 Posted By: Brett Edwards
Joba Chamberlain could soon pitch in a minor league game for the first time since injuring an during spring training.
The New York Yankees reliever said he is scheduled to throw in a simulated game on Friday. Chamberlain threw a pair of 20-pitch segments Monday during his third batting practice session at the team's minor league complex.
Chamberlain dislocated his right ankle bouncing on a trampoline with his son on March 22 and expects to see game action within two weeks. The right-hander was coming back from elbow ligament-replacement surgery at the time of the ankle injury.