Jon Bruning comments on health care lawsuit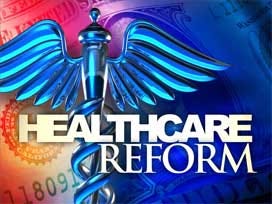 Nebraska Attorney General Jon Bruning was in Atlanta Wednesday as the legal battle over President Obama's healthcare overhaul continues.
The health care law signed by President Obama last year requires all Americans to buy health insurance by 2014, or face a penalty. A Florida judge struck down the entire law last January, ruling the mandate unconstitutional.
The Obama administration is seeking to reverse that decision. It argues that tens of billions of dollars in health care costs are passed on to Americans because of people who do not have insurance. The administration says that has enough of an impact on interstate commerce to make it well within the authority of Congress.
Attorneys general in 26 states, including Jon Bruning, argue that the law forces people to pay for health care they may never actually use.
We spoke with Bruning as he was on his way back to Nebraska. He says he feels good about the attorneys' general arguments. "We would defend the court's decision. These judges are very bright. Their opinion will be well written. I'm confident this law will be struck down."
The three judge panel did voice concerns about parts of the overhaul. All of the challenges to the health care law are expected to meet up at the U.S. Supreme Court.