Judiciary committee reviews bills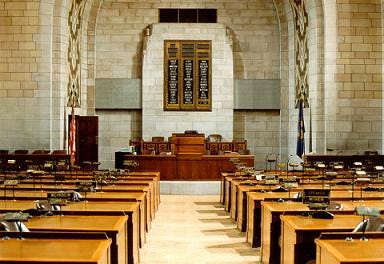 By: Jenn Hatcher
jhatcher@klkntv.com
Members of the Nebraska Legislative judiciary committee held a hearing Thursday afternoon. Two of the bills discussed come from the Attorney General's legislative package.
The first bill, LB 707, was introduced by Senator Danielle Conrad of Lincoln. If enacted, this bill would make harassment and stalking two separate crimes. The proposal also looks at when an offender crosses state boundaries and utilizes electronics.
The second bill, LB 706, was introduced by Senator Burke Harr of Lincoln. Harr's bill would make it illegal to knowingly solicit or knowingly receive child pornography and all property (like a computer) containing the porn, would be confiscated by the state and destroyed. In addition, knowingly causing a child to view a live sex seen would classify as child abuse.