June storms caused $13M in public property damage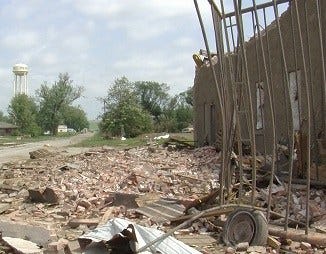 Posted By: KLKN Newsroom
8@klkntv.com
LINCOLN, Neb. (AP) _ The June tornadoes and thunderstorms that pummeled Nebraska caused an estimated $13.2 million in damage to roads, bridges, utilities and other public property.
A spokeswoman for the Nebraska Emergency Management Agency said Thursday that the state will apply for federal assistance to cover the damage in 12 counties. The town of Pilger, devastated by a tornado, accounted for $2.6 million of the public property damage.
The state's public damage estimate doesn't count private property, so the total cost is likely far greater. NEMA spokeswoman Jodie Fawl says officials are still tallying that number.
The counties with damage were Cedar, Cuming, Dakota, Dixon, Franklin, Furnas, Harlan, Kearney, Phelps, Stanton, Thurston and Wayne.