Just before the Holiday season, a family loses their home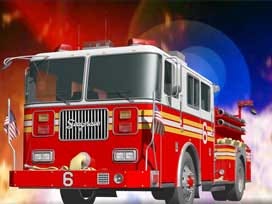 By: Sabrina Ahmed
SAhmed@klkntv.com
With Thanksgiving only a week away, they were planning a family dinner at their home. But after they watched their house, and everything in it, burn to ash, they're thankful no one was hurt.
Tim Cowell woke up around 1:30 AM to the smell of something burning. When he walked into the hallway, smoke filled the room. He and his wife got their 13 and 16 year old daughters and their dog up and out the front door.
They called 911. Living just outside of Filley, east of Beatrice, it took about 15 minutes for firefighters to respond. Three departments fought the flames. At one point, it was under control, but as it engulfed the basement and ceiling, it took over the house.
"We thought it was under control, I was doing surprisingly well, but when we knew everything was gonna be gone—that was tough. that there's nothing going to be left and then this morning as the sun came up and we got our first look at it, that's pretty tough," Cowell said.
Now, all this family has is the clothing on their backs. It's usually about time for them to get out the Christmas tree, but instead…
"Right now, we just have to get the basics of life back. Cell phone, driver's license, wallet," Cowell said.
As they pick up the pieces, Cowell said it will get harder the closer they get to the holidays.
"That'll be tough—that's when it'll be a tough time because that's when you realize none of the things you lost, sentimental ornaments that you've collected over the years that you wish you had and all of a sudden you realize that they're gone," he said.
The cause of the fire is unknown, but the house is a total loss. Cowell said he's just glad he has full coverage insurance. And the only place to go from here is up.
One thing the family said is to be prepared. For insurance reasons, make sure you have pictures or videotape of all of your belongings. The Cowells never realized how important that was until it was too late and they didn't have it.