Justice Clarence Thomas speaks at graduation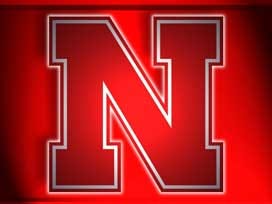 Today's graduates got a special treat by hearing from the honorable Justice Clarence Thomas himself.
One by one, the law school graduates entered the auditorium at UNL's Lied Center to begin the next chapter of their lives.
Hundreds of families packed the room all anxiously waiting to see the students reach the final phase in their education. Some say the students are now prepared to continue to their life journey. College of Law Dean Susan Power says "with privilege comes responsibility to your clients, your colleagues, to the profession, and to yourselves."
Adding to the excitement of the day was the giving of the commencement address by the honorable Justice Clarence Thomas. Thomas was appointed to the supreme court in 1991 by then President George H. W. Bush. And has served as a key figure in upholding the constitution ever since.
The students listened as he spoke of the hardships he faced leading up to his own success. He says that when faced with similar hardships, living a noble life and keeping loved ones close always leads you to the right path. "if you do your duty, live honorably, are true to your faith and to your family, your answer will undoubtedly be yes," Thomas says. Thomas also told the students to remember those who give their lives everyday in the name of freedom. He also reminded the students to stay focused and to never let anyone stand in your way. "be true to your faith and to your beliefs. And no what the cynics and negative people say or do, hold on to your hope and to your dreams," he adds.
129 law students graduated from UNL today. All they have to do now is take the bar exam and then they'll officially be lawyers.