Kubat, Kelly Named Freshman All-Americans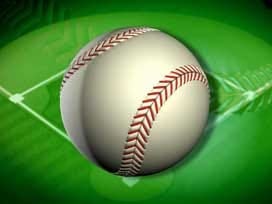 Posted By: Sports
A pair of Nebraska baseball players earned Freshmen All-America honors from Collegiate Baseball on Wednesday, as left-handed pitcher Kyle Kubat was one of 32 starting pitchers selected and Pat Kelly was one of four second basemen honored nationally.
It marks the first time since 2005 that the Huskers have had a player earn freshman All-America honors, as pitchers Johnny Dorn and Tony Watson were each picked by Collegiate Baseball and Dorn was a first-team pick by Baseball America.
A 6-1 lefty from Waterloo, Neb., Kubat ended the season as the Huskers' Friday-night starter and was a third-team All-Big Ten selection. The Creighton Prep product was 5-1 with a 2.63 ERA and struck out 31 batters with 19 walks over 51 1/3 innings. During Big Ten play, he ranked third in the conference among all pitchers with a 1.57 ERA. Prior to making his first conference start on May 5 against Indiana, Kubat worked 10.0 innings out of the bullpen during Big Ten play and gave up just one run.
Kubat started his first career conference game on the road at Indiana and worked a career-high 6.2 innings, while also striking out a career-high seven batters. He improved to 4-0 on the season with a win against Minnesota on May 11, as he went 6.0 innings and gave up just three runs, all unearned, on six hits and one walk, while striking out three. Kubat won his third straight conference start against Michigan on May 17 with six strikeouts to help the Huskers clinch a spot at the Big Ten Tournament.
Kelly made a quick transition to college pitching and was one of the Huskers' top offensive threats with a .313 average, eight home runs and 37 RBI's in 41 starts. He was twice named Big Ten Freshman of the Week and was a third-team All-Big Ten selection.
The Red Wing, Minn., native was third on the team with a .521 slugging percentage and his eight home runs were the most homers by a freshman at Nebraska who played at Haymarket Park and the most homers by a Husker freshman since 2000, when Matt Hopper hit 21 at Buck Beltzer Stadium. Kelly hit throughout the Husker lineup and produced 16 extra-base hits, including six doubles and two triples in addition to his eight home runs.
Kelly came up with clutch hits all season for NU, as he hit .367 with a runner on base and .364 with a runner in scoring position. He had 11 multi-hit games on the year, including a pair of four-hit games. He drove in at least a pair of runners 11 times, including a career-high five RBI's against Penn State at the Big Ten Tournament in a 12-3 win over the Nittany Lions.