Kadie Rolfzen Named Senior CLASS Award Finalist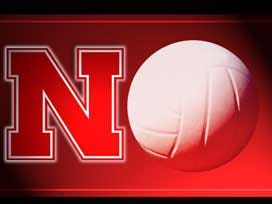 Posted By: Sports
sports@klkntv.com
Courtesy: UNL Media Relations
Kadie Rolfzen Named Senior CLASS Award Finalist
Nebraska senior outside hitter Kadie Rolfzen was named one of 10 finalists for the NCAA women's volleyball 2016 Senior CLASS Award Thursday.
The finalists were chosen by a selection committee from the list of 30 candidates announced in September. Nationwide fan voting begins immediately, and fans are encouraged to vote on the Senior CLASS Award website through December 5. Fan votes will then be combined with media and Division I head coaches' votes to determine the winner. The Senior CLASS Award recipient will be announced during the 2016 NCAA Division I Women's Volleyball Championship in December.
Nebraska volleyball has had one winner of the award, Gina Mancuso in 2012. To be eligible for the award, a student-athlete must be classified as an NCAA Division I senior and have notable achievements in four areas of excellence: community, classroom, character and competition. An acronym for Celebrating Loyalty and Achievement for Staying in School®, the Senior CLASS Award focuses on the total student-athlete and encourages students to use their platform in athletics to make a positive impact as leaders in their communities.
Rolfzen, a Papillion, Nebraska native, carries a 3.715 cumulative GPA and is a four-time academic All-Big Ten selection. In 2015, she earned a perfect 4.0 GPA in her junior season in addition to first-team AVCA All-America honors on the court while leading the Huskers to the NCAA title. Rolfzen is a three-time All-American and is one of four players in Nebraska history to rank in the top 10 in both career kills and digs.
Rolfzen is a member of the Fellowship of Christian Athletes and has served as a motivational speaker and at FCA events. Rolfzen received Nebraska's Student-Athlete HERO Leadership Award in 2014 for exceptional leadership, dedicated community service and positive influence on the team. As an advertising/public relations major with an emphasis in graphic design, she has even designed t-shirts that the team wears for practice.
In the community, Rolfzen was a recipient of the Life Skills of Excellence Team Award in 2015-16 and is a two-time member of the Tom Osborne Citizenship Team for her commitment to community service. Rolfzen has participated in numerous outreach activities, including the Peoples City Mission, American Red Cross fundraiser, Tabitha Greenhouse, Souper Bowl of Caring, Legacy Retirement Center, Kids Against Hunger and Avery Strong Bone Marrow Drive. She has also been a keynote speaker at the Life Skills Sportsmanship Pep Rally.
Volleyball 2016 Finalists