Kansas State RB Thomas hopes to lift Wildcats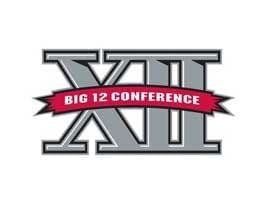 Kansas state's Daniel Thomas was the only player in the conference to average more than 100 rushing yards per game in 2009.
In a league dominated recently by big-name quarterbacks, Thomas thinks he can help lead the way back to the days of Ricky Williams, Adrian Peterson and Darren Sproles. "It's pass-happy now,'' said Thomas, who led four 1,000-yard rushers in the Big 12 with 1,265 last season. "But I feel like this year, there are four or five guys that are probably the best running backs around. So I feel like this will be the year of the running backs again.''
The reserved Thomas was peppered with phrases such as "face of the team'' and "top of the draft board'' Tuesday during Big 12 Media Days. He didn't flinch and smiled throughout, but kept his answers short. "Yeah, I'm ready. I'm ready to play, to be honest,'' Thomas said. "Coach Bill Snyder told me to expect that coming in from last year.''
Two years ago, Thomas was sidelined by academic problems after signing with Kansas state out of junior college. He was a quarterback in high school and junior college before Snyder moved him to running back when he came out of retirement last year. "Daniel will be Daniel. He's a humble young guy. He's going to be the best player that he can be,'' Snyder said. "What the numbers are, I don't know. He doesn't care about what those are.''
Nine of the 10 leading rushers in the Big 12 are expected back, including two other 1,000-yard rushers in Alexander Robinson of Iowa state and Roy Helu Jr. of Nebraska. As a result, the odds are better that the league's offensive player of the year could be a running back, instead of a quarterback, for the first time since Colorado's Chris brown in 2002.