Keadle sentenced 15 to 20 years in prison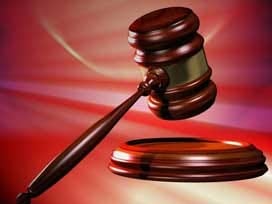 By: Ashley Harding
aharding@klkntv.com
Joshua Keadle was convicted last month of sexually assaulting a then, 15-year-old girl. He could've gotten a maximum of fifty years, but instead he got a lot less.
Keadle had little to say as he was being led into the Dodge County Courtroom to learn his fate. Last month, Keadle was convicted of sexually assaulting a 12-yearold girl back in 2008. His defense claimed that he was impotent. He will now serve 15 to 20 years in prison.
Authorities say the victim in this case came forward after learning that Keadle was questioned in the 2010 disappearance of Peru State College Student, Tyler Thomas.
Her family was in the courtroom. They say his sentence isn't enough.
"He needs to get taken care of. I don't think any amount of time is going to do that for us, in the long run we just want Tyler home," said Hope Semans, Tyler Thomas's Aunt.
Authorities say even though Keadle was the last person to be seen with Thomas, no charges were ever filed in her case. Thomas's family says they think he knows what happened, and they want to thank the victim in the sexual assault case for coming forward.
"She was strong for it. I don't think I could even have it, so we appreciate that because that's going to help in the long run. I believe that," said Semans.
At his sentencing, Joshua Keadle himself addressed the court, saying he was sorry for what he had done and that he takes responsibility. However, for some, this is not the end.
"No, this is not closure. This is not closure at tall. There will be closure when we find Tyler Thomas, when we find her," said Tyler Thomas's Aunt, Ruth Coleman.
Once he's released from prison, Joshua Keadle will have to register as a sex offender in the state of Nebraska, which could be for the rest of his life.