Kearney bank hostage suspect sentenced to prison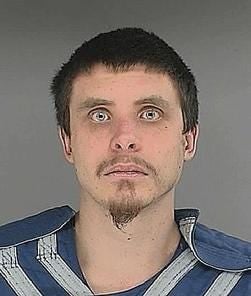 A 23-year-old Minden man has been given 80-to-130 years in prison for holding several people hostage in a Kearney bank last winter.
Last month Jonathon Buckley pleaded no contest to four counts of kidnapping and a weapons charge following an armed standoff at the Wells Fargo Bank branch in February. He was sentenced on Monday by Judge John Icenogle of Buffalo County District Court.
Buckley had been charged with five counts of kidnapping, one count of robbery and one count of using a firearm to commit a felony. The charges were reduced in a plea deal.
Authorities say Buckley was armed with a shotgun but didn't fire any shots. Prosecutors determined that Buckley entered the bank not to rob it but to get attention from local media and law enforcement.