Kearney man killed in Dawson County crash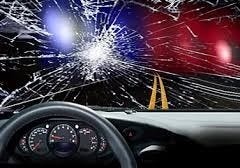 Posted By: Channel 8 Eyewitness News
8@klkntv.com
LEXINGTON, Neb. (AP) Authorities say a Kearney man has been killed in a crash on the north end of Johnson Lake in south-central Nebraska.
The accident occurred around 5:15 a.m. Sunday. The Dawson County Sheriff's Office says the man lost control of the pickup he was driving and it rolled, ejecting him. He was pronounced dead at the scene.
Dawson County authorities identified the man as 35-year-old Ryan Johnson.