Husker Assistant Coach Keith Williams Suspended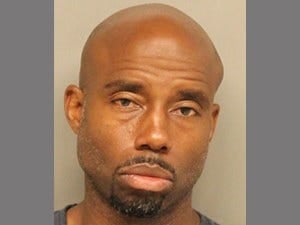 POSTED BY: Channel 8 Eyewitness News
8@klkntv.com
The following is a news release from the University of Nebraska Athletics Department:
SUSPENSION ANNOUNCED FOR KEITH WILLIAMS
Lincoln, NE – The following are statements regarding the suspension of Keith Williams.
Williams was charged with misdemeanor DUI and careless driving following a traffic accident at 9th and N streets in Lincoln on Sunday, August 14. He has pled not guilty and his next court date is on October 24.
Following practice this morning Williams will make a brief statement and Nebraska Head Football Coach Mike Riley and Director of Athletics Shawn Eichorst will be available to meet with the media.
HEAD FOOTBALL COACH MIKE RILEY
"Based on the information we have gathered to date and after consultation with Shawn, Chancellor Green and President Bounds, I informed Keith yesterday that he is suspended from work without pay until August 31st. In addition to his suspension from work, Keith will be prohibited from attending and coaching in the first four games of the season. Keith has initiated counseling and he has pledged to assist the department, University and greater community in educational and outreach efforts to prevent drunk driving. This has been a very difficult week for Keith, for his family, for our football program and for our Husker community. Keith has admitted his error in judgment and completely recognizes the harm that he could have caused with his reckless actions. Since his arrival in Lincoln, he has been an outstanding coach, mentor and leader, and I know that Keith will work hard to move beyond this incident and to regain the trust of those he has disappointed. We continue to educate our student-athletes throughout the year not only on the dangers of alcohol but also on the consequences of bad decision-making and I know that the events from this weekend will serve as powerful reminder of that lesson."
DIRECTOR OF ATHLETICS SHAWN EICHORST
"The seriousness of the allegation against Keith cannot be overstated and we must hold our student-athletes, coaches and staff accountable for their actions. The dangers of driving while under the influence are well documented and Keith's conduct was reckless and potentially fatal. He has acknowledged his failings and accepted responsibility. Keith is a well-respected and trusted member of the Husker Family and we will support him in the coming days and weeks to strengthen his life. It is my hope that he uses this incident as a turning point and as an opportunity to teach our student-athletes, staff and greater community about making the right decisions."
ASSISTANT FOOTBALL COACH KEITH WILLIAMS
"Words cannot fully express my deep regret and profound remorse for my actions this past weekend. I want to apologize to my family, the Nebraska family, the young men in our football program, Coach Riley, Shawn Eichorst, Chancellor Green and President Bounds for any harm that I may have caused this phenomenal institution. Over the coming weeks, I plan to begin to make amends and to engage in personal counseling to assist in my journey. I understand there is no room for error for me at Nebraska and I am going to work hard every day to prove that I am worthy to represent the Huskers."
UNL CHANCELLOR RONNIE GREEN
"The University of Nebraska—and every member of our community—has a responsibility to represent our institution and our state with dignity, integrity and pride. Keith's alleged actions do not reflect who we are and who we want to be, so I am in complete agreement with the discipline handed down in light of this very serious and dangerous matter. I've seen Keith's remorse, and I'm confident in his commitment to doing all he can to regain the trust and respect of every member of the University of Nebraska global family."
UNIVERSITY OF NEBRASKA PRESIDENT HANK BOUNDS
"It is clear to me that Keith Williams cares deeply about our student-athletes and the University of Nebraska. He has made a positive difference in the lives of many young men in our football program. Keith has made a serious mistake and there is no question that disciplinary action is required. I also believe in redemption and I fully support Coach Riley and Shawn Eichorst's decision to give Keith an opportunity to change his life for the better so that he can continue to make an impact on our students, the university and in the community."