Kent State Eliminates Florida at CWS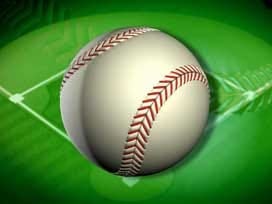 Posted By: Sports
Kent State scored four unearned runs and another on a wild pitch, then held off Florida's comeback bid in the ninth to eliminate the top-seeded Gators from the College World Series with a 5-4 victory Monday.
The Gators loaded the bases with one out in the ninth against shaky relievers Michael Clark and Josh Pierce. Pierce fought back from a 3-0 count to strike out Casey Turgeon when Turgeon couldn't check his swing and got called out on an appeal to the third-base umpire. Justin Shafer flew out to right to end the game.
The Gators, who reached the CWS finals last year, committed five errors in two games after coming to Omaha seventh in the nation in fielding. Florida's Hudson Randall (9-3) left after the first inning because of heat-related symptoms. Ryan Bores (10-3) got the win for Kent State, making its first CWS appearance.