Kerrey decides not to run for U.S. Senate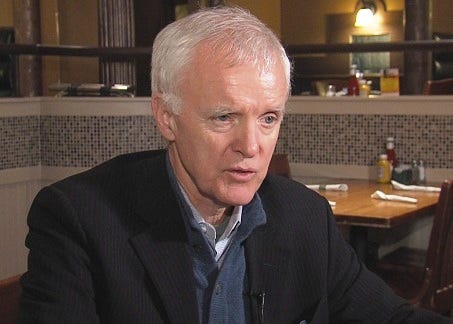 The Nebraska Democratic party's most likely candidate for senate announces Tuesday he will not run. Bob Kerrey is a former U.S. Senator and Nebraska Governor. For weeks, the democrat was considering another run at his old senate seat. But he announced Tuesday he's not going to do it. A hard decision, but the right one for Bob Kerrey.
The former Nebraska Governor says he will not run for senate. "I very much wanted to do this. I'm not going to and I'm not free of some sadness with this decision. I was very much worried about the impact this was going to have on my marriage and family and they come first," Kerrey said.
Kerrey's 'personal' decision comes weeks after a visit to Nebraska where he sought advice on running for retiring democrat Ben Nelson's seat. While Kerrey thinks he could have made a difference, he's confident a promising democratic candidate will step up. "I think it will be a general election campaign. And I think it will be a spirited one," Kerrey said.
Despite low unemployment there's a lot of anxiety in the air about jobs and retirement and healthcare. The Nebraska democratic party would not say who may run for the party. But they did release this statement: "We respect Senator Kerrey's personal decision not to become a candidate for U.S. Senate from Nebraska. Looking forward., the Nebraska Senate race remains competitive. When it is time to vote in the general election, Nebraskans will agree that the Democratic party has the best candidate on the ballot."
So who will that be for the Democrats? Former Lt. Gov Kim Robak said she won't run.. Saying there's not enough time to raise money. At this point the Democratic party does not have a promising candidate for a seat they've held for 23 years.
There are three Democratic candidates listed for the U.S. Senate seat-Larry Marvin of Fremont, Steven Lustgarten of Omaha and Sherman Yates of Lincoln.