Updated: Kerrey & Hassebrook announcement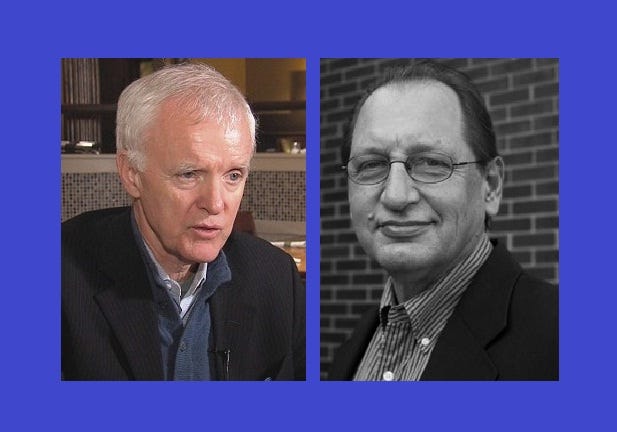 By: Ian Hest
ihest@klkntv.com
The field for Ben Nelson's U.S. Senate seat became a little smaller Thursday with Chuck Hassebrook saying he's out.
Chuck Hassebrook was supposed to have his first fundraising event in Lincoln Thursday, but that was canceled so he, with Bob Kerrey by his side, could make a major announcement.
"Today, I'm withdrawing from the race and endorsing Bob Kerrey," Hassebrook said.
It's been just 8 days and already, Democrat Bob Kerrey has turned the U.S. Senatorial race upside down. Nebraska Regent Chuck Hassebrook, who resigned his post last month to run, originally said he was "disappointed" Kerrey went "back on his word," to run, but now has a slightly different tone.
"Well for one thing carrying a grudge. Whenever I've carried a grudge it's hurt me more than anyone else so I'm moving beyond that and looking towards the future," Hassebrook said.
"I recognize in many ways that I put you in this box and feel badly for it. I'm grateful for our friendship and very much appreciate your support," "Bob Kerrey said.
Even though he's leaving the race, it's too late for Hassebrook to be removed from the ballot. He says he has no interest in a possible position in Kerrey's campaign, rather he made his decision on Kerrey's growing support.
"There's a surge in popularity for Bob Kerrey amongst Democrats so that's what led me to conclude that I simply could not amount a competitive campaign," Hassebrook said.
With his main rival for the Democratic nomination now out of the race, Kerrey can focus on the general election, while his Republican counterparts prepare for the may primaries…an advantage he's not overlooking.
"I would say it's a big advantage for me in the sort of narrow political way but it's a big advantage for me from a standpoint of policy," Kerrey said.
Even though his name will be on the ballot Hassebrook joked that he will vote for Bob Kerrey in May. He said he's looking in to getting back into elected office when his Regent term ends toward the latter part of this year. And he wouldn't rule out the possibility of running for Governor in 2014.
The GOP says its no surprise that the Democratic establishment in Washington is rallying behind Kerrey and supports the shoving aside of Hassebrook.