Kick-off times set for three NU September games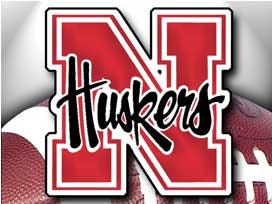 Nebraska has learned the kickoff times for its first three football games of the 2011 season, along with television plans for the Sept. 17 game against Washington.
Nebraska will open the 2011 season on Sept. 3 against Tennessee-Chattanooga with kickoff set for 2:30 p.m. CDT. In week two, Nebraska will host Fresno State under the Memorial Stadium lights, with kickoff set for 6 p.m. CDT on Sept. 10. Both games will be televised, but specific details are still to be determined.
The Huskers' matchup with Washington on Sept. 17 will be televised by ABC, with kickoff at 2:30 p.m. CT. Areas not receiving the game on their local ABC affiliate will be able to view the contest on ESPN in their market. The game will be the third meeting with Washington in the past 12 months. Nebraska defeated Washington in Seattle last September, before the Huskies won the rematch in the 2010 Holiday Bowl.
With today's announcements, Nebraska now has game times for eight of its 12 regular-season games. Game times and television announcements for the Huskers' contests with Michigan State (Oct. 29), Northwestern (Nov. 5), at Penn State (Nov. 12) and at Michigan (Nov. 19) will be announced six to 12 days in advance.
Previously, Nebraska had learned television details and times for the following games—at Wyoming (Sept. 24, Versus, 6:30 p.m. CT); at Wisconsin (Oct. 1, ABC/ESPN/ESPN2, 7 p.m.); Ohio State (Oct. 8, ABC/ESPN/ESPN2, 7 p.m.); at Minnesota (Oct. 22, ABC, 2:30 p.m.); Iowa (Nov. 25, ABC, 11 a.m.).
For more information, please continue to visit Huskers.com.