Kittens Poisoned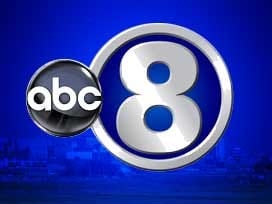 Three kittens who were poisoned in the county are causing a big stir.
Two young girls are trying to nurse their pets back to health… But one has already died.
It's been a long 2 days for eleven year old Jaden. She went into the family's shop yesterday and what she found made her burst into tears.
Three of the family's kittens had been poisoned.
The sheriff's office says a tenant who rented a bay in the shop put antifreeze in the cat's water. Reports say the kittens were acting lethargic and sickly.
Last night, one of the cats, "peaches" died. Blackout and Sherbet are still fighting for their lives but Jaden says she doesn't think Blackout will make it much longer. "I've been trying not to cry all day. We were gonna keep all 3 of them but then this happened. And so not what one is most likely the only one who's gonna live," she says.
The sheriff's office cited 35 year old John Lenzen for animal cruelty. The girls are doing everything they can to try to nurse the cats back to health.
One piece of good news is that Sherbet is expected to survive the ordeal.