KLKN-TV teams up with Raising Canes for "Stuff the Bus"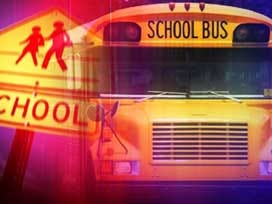 Many thanks to everyone who donated to KLKN-TV and Raising Cane's "Stuff the Bus" Wednesday afternoon.
It took place outside the Raising Canes at 48th and "R" street. People were encouraged to drop off any school items for low income children. The goal of course, fill the school bus.
Kenneth Cohn was one of many people who dropped off some supplies today. He says, "I think parents are feeling the pinch from the economy. They'll need help this year more than ever, so I really encourage people to get out and help the parents who are already struggling in the bad economy."
If you couldn't make it out to Raising Canes on Wednesday, good news, they'll still be accepting donations on Thursday. Those can be school supplies or money donations.