KLKN: Wind-whipped wild fires burn thousands of acres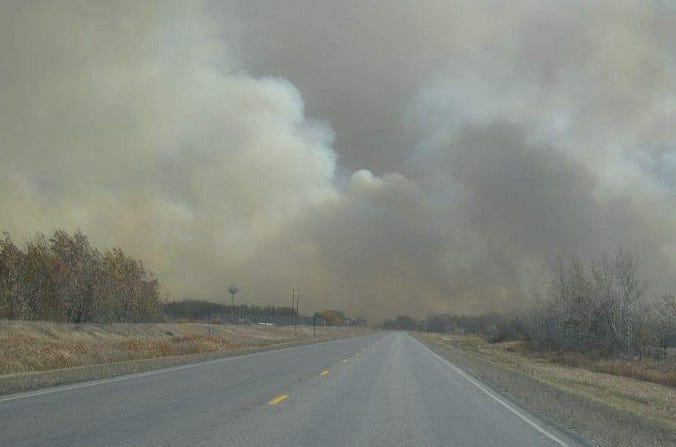 POSTED BY: KLKN Television
8@klkntv.com
Fires burn additional 58,000 acres in Nebraska
Fires in Boone, Cherry, Fillmore, Holt, Knox, Merrick and Nance counties accounted for an estimated 58,000 acres yesterday in Nebraska bringing fire acreage estimates to about 300,000 this fire season.
"There is potential for any spark to become a flame with these high winds and dry conditions," said Al Berndt, assistant director for Nebraska Emergency Management Agency. "We have activated our fire watch and hope we don't see more situations like we saw yesterday. This will be a persistent problem until we get some moisture on the ground. We really could use some snow."
Updates:
Cherry – Crookston was officially re-opened this morning. Fires are contained, but firefighters are having difficulty maintaining containment lines due to the wind.
Holt –The Stuart fire is mostly contained, and crews are on-scene working hot spots. An estimated 600 acres burned including several outbuilding. A mile of trees west of Stuart was still on fire, and not contained.
Knox – A fire south of Center started this morning but is now fairly well contained thanks to the 11 responding fire departments. Approximately 200 to 300 acres were affected.
Boone, Merrick, Nance – Cedar Rapids fire remains at 100 percent contained on 500 acres. St. Edward is 100 percent contained on an estimated 160 acres. Genoa is contained in a canyon but is still active with dry timber surrounding the rim of the canyon. The fire is 50 percent out with 80 acres affected. The hay bales near Palmer are 95 to 100 percent out and did not spread beyond the feed lot.
Fillmore- Approximately 75 percent contained. Nine fire departments are on scene.