Korean War veterans to take trip to D.C.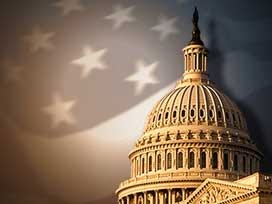 By: Rachael Witter
rwitter@klkntv.com
Back in 2008, Bill Williams and his wife wanted to do something special to honor world war 2 veterans. They organized a trip for 1500 of them to visit memorials in Washington DC. Now they want to do the same for Korean war veterans.
"We were talking to some Korean war veterans recently, asked how many had seen the Korean memorial. 2 out of 20. how many would like to go? All the hands when up and one of them asked me the question of you took the world war 2 guys, when is it our turn?" said Bill Williams.
Williams says it means a lot for the veterans to get a chance to see the memorials.
"We've been to 50 or more funerals for some of the guys we took on the heartland honor flight. A third of the time, we walk up to the casket and he's dressed in his red honor flight shirt. So that tells you what it meant for him to go." said Williams.
It's a whirlwind day trip for the veterans and when they're together, Williams says they act like fellow comrades again.
"They say oh gee, he can make it I think I can make it too. So it gets to be a challenge for them to all go together and then it's so much fun and people assume they'll all sleep on the way home but it rarely ever happens cuz they're so excited." said Williams.