Kwik Shop offers reward for suspect information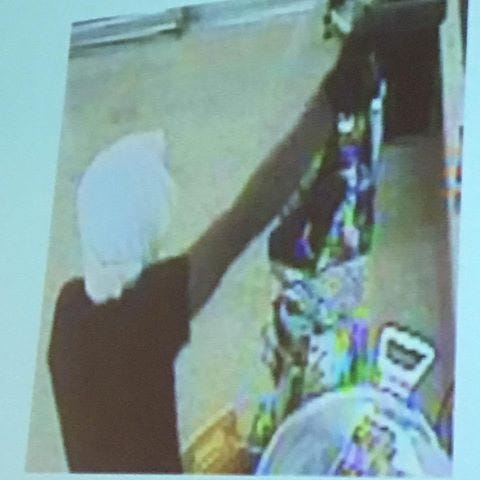 Posted by: Marlenia Thornton
mthornton@klkntv.com
Lincoln Police are still on the hunt for a murder suspect.
It's been two weeks since 51–year–old Robert Hanna better known as Bob was killed.
He was shot at this Kwik Shop near 14th and Adams during a robbery.
Now, the store is offering a $25,000 reward for tips leading to an arrest and conviction.
Hanna's cousin, Jeni Bohlmeyer, is still in disbelief.
"It's scary knowing that someone has such little regard for human life is still out there, but right now our focus is our loss of bob and grieving for him," Bob's Cousin Jeni Bohlmeyer said.
Bob's death is something has many clerks on edge.
I'm told that some employees have quit the 14th and Adams Kwik Shop and at least for now the store is closed overnights from midnight to 6 a.m.
Over at Fat Dogs convenience store, clerk Stacy Lawrenz said he's more cautious now.
"I mean you work in a gas station there's always a possibility of getting robbed. You don't think you're going to lose your life when you go to work," Fat Dogs Employee Stacy Lawrenz said.
Police aren't releasing any new details regarding the investigation.
They said they're vetting through the information.
It's important to note that Kwik Shop's incentive is separate from the thousand dollar reward from Crime Stoppers.
LPD has even set up a 24–hour tip hotline for this case.
"We never want to leave a crime, a tragic and senseless crime like this unsolved," Lincoln Police Department Officer Katie Flood said.
"It will never bring closure and it will never bring justice because nothing will bring bob, but it will answers we have regarding the how and why," Bohlmeyer said.
_____________________________________________________________________________________________________________
By: Channel 8 Eyewitness News
8@klkntv.com
Press Release from Lincoln Police Department
Kwik Shop, Inc. recently announced they are offering a $25,000 reward for information resulting in an arrest and conviction of the person responsible for the recent homicide committed at their business.
On Thursday, July 7, 2016, at 1:30 a.m., members of the Lincoln Police Department were called to 2940 N. 14th Street on a reported robbery in progress at the convenience store. Multiple officers arrived and found Kwik Shop employee Robert Hanna unresponsive, with gunshot wound injuries. Despite immediate rescue attempts, 51-year-old Robert Hanna died at the scene.
Through witness accounts and review of video surveillance, the person responsible has been described as a black male, 5'2" – 5'6", with a medium build. He was wearing a black short sleeve t-shirt, camouflage pants, a black glove on his right hand and a white t-shirt or similar clothing item covering his head. He was armed with a dark colored handgun and was last seen fleeing southbound on foot from the store.
The Lincoln Police Department is seeking any information which may help to identify the suspect. A dedicated 24-hour hotline, 402.441.7718, has been established to field information in this case. The reward offered by Kwik Shop, Inc. is separate and distinct from the $1,000 reward through Lincoln/Lancaster County Crime Stoppers.