Laeng Earns Big Ten Weekly Honor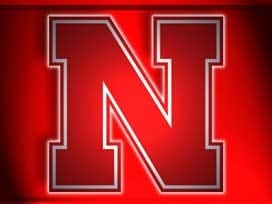 Posted By: Sports
sports@klkn
Nebraska junior Jennie Laeng has been named Big Ten Event Specialist of the Week after helping the Cornhuskers to a victory over third-ranked Michigan, the conference announced Monday.
Laeng competed on vault and uneven bars Friday against the Wolverines, picking up individual titles in both events. She posted season highs on both events, hitting a 9.85 on vault and a 9.925 on bars. Her 9.925 score on bars is the Huskers' highest score on bars this year.
The vault title was her second of the season after winning the event at the season-opening Arizona State Triangular. The 2015 Big Ten uneven bars co-champion has now won three bars title this season, picking up wins at Arizona State and Penn State. Laeng now has eight event titles on the season, which leads the Huskers.
The honor is the second Big Ten weekly honor of Laeng's career as she earned Big Ten Co-Gymnast-of-the-Week honors on Jan. 11 for her performance at Arizona State when she won the all-around title as well as individual titles on each event. It is the third honor for the Huskers this season, as Hollie Blanske was named Big Ten Gymnast of the Week on Jan. 25 after leading the Huskers to a win over Rutgers in their home opener.
Michigan's Olivia Karas was named Big Ten Gymnast of the Week and Freshman of the Week after winning the all-around title on Friday. Karas has now been named Freshman of the Week five times this season and earned Gymnast-of-the-Week honors for a second time.
The Huskers, who have moved up to No. 14 in the latest Road to Nationals rankings, will hit the road to take on Big Ten rival Iowa in Iowa City, Iowa, on Saturday. The meet is scheduled to begin at 11 a.m. CT and is set to be televised on the Big Ten Network.
tv.com