Lancaster County announces near perfect compliance check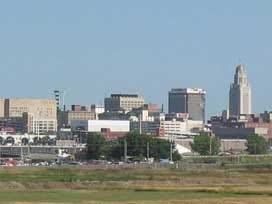 By: Megan Palera
mpalera@klkntv.com
The Lancaster County Sheriff's office is happy. THey announced a near perfect score from a tobacco compliance check.
Of the 27 businesses checked, only one was in violation and sold to a minor. It's one of the best stings investigators have seen in years.
You must be 18 to buy a pack of cigarettes but we all know that doesn't keep minors from trying to get their hands on tobacco products. So, law enforcement sends in some volunteer teens, to make sure retailers are paying attention.
"We've been doing these for years now with the Health Department and this is probably the best that I've seen in years," said Chief Deputy, Bill Jarrett, with the Lancaster County Sheriff's Department.
The Lancaster County Sheriff's Office checked 27 different businesses in the county. All of them passed the test, except for one– The Trackside Bar– in Waverly. It's the first tobacco compliance check of the year and off to a great start.
Especially after last year's disappointing numbers. In 2011, volunteer minors made 370 attempts to purchase tobacco products. 53 of those attempts resulted in a sale, a compliance rate of 14 percent. Compare that to 2010 when the compliance rate was only nine percent.
"Hopefully the message is getting out there, and I know the clerks are being a lot more careful on who they're selling to and they're asking for I. D.," said Chief Deputy Jarrett.
If they're not, those clerks will be caught eventually and it's their name on the violation ticket, not the business'.
If a clerk does violate the law and sell to a minor during one of those stings, the Health Department will then work with them to make sure they're getting the proper training. The businesses that pass, they get a pat on the back.