Lancaster County Election Office open extra hours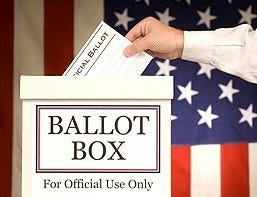 By: Channel 8 Eyewitness Newsroom
8@klkntv.com
Lancaster County Election Commissioner David Shively announced Thursday, that the Lancaster County Election Commissioner's Office will be open extra hours for early voting for the May 15th Primary Election.
The Election Office, which is located at 601 North 46th Street, Lincoln, will be open during the following times:
Thursday, May 10th – 8:00 a.m. – 4:30 p.m.
Friday, May 11th – 8:00 a.m. – 4:30 p.m.
Saturday, May 12th – 9:00 a.m. – 11:00 a.m.
Monday, May 14th – 7:00 a.m. – 5:00 p.m.
Shively also reminded voters who still have their early/absentee ballot that it must be returned to the election office no later than 8:00 p.m. on Election Day, Tuesday, May 15th. Early/absentee ballots may not be returned to the voter's polling location.
Anyone having any questions regarding early voting should call the Election Office at 402 441-7311.