Lancaster County Super Fair opening day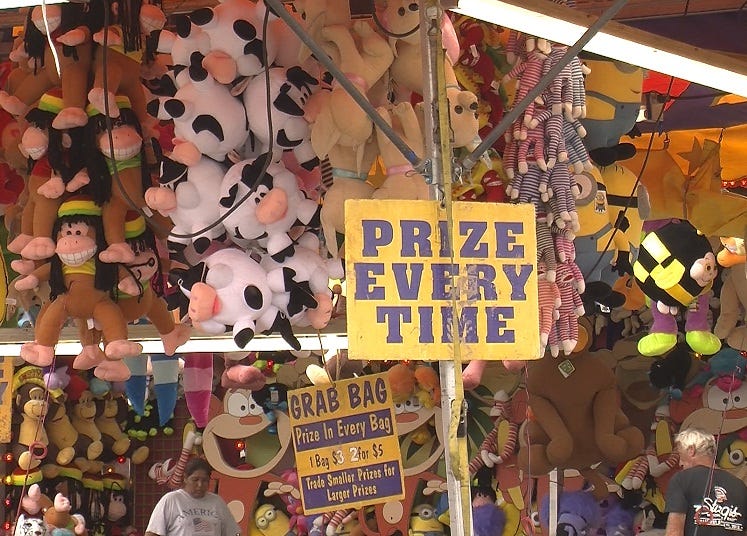 By: Lauren Fabrizi
lfabrizi@klkntv.com
The Lancaster County Super Fair is back in town and has a few tricks up its sleeve this summer. The fair kicked off Thursday and has some new additions, including new rides and a wild alligator show.
Julie Burton, the county's Event Center Assistant Managing Director said so much prep goes into the fair, but once it begins it's smooth going.
"Seeing all the kids enjoying all the rides and seeing animals, it's really a chance for urban and farm to come together," Burton said.
This year is a little different because people have to pay three dollars for parking in addition to the two-dollar admission fee. But local Supersavers, Casey's General Stores and Russ' Markets offer free admissions passes.
Burton said the new parking fee is to bring in extra revenue to keep the fair growing and evolving, and it certainly has not stopped children from having a good time.
"Getting to see all the animals and petting the horses," Hannah Robb said.
"I like the ferris wheel, that's because it spins," Tavian Corral added.
Burton said she plans to see a bigger turnout than last year, as long as the weather cooperates.
"If we can keep the weather like this in the 80s, I think it will be a great fair," Burton said. "Keep the rain away a little bit, it'll be a great fair.
The Super Fair will run for 10 days until August 10.