Booming Lancaster County Super Fair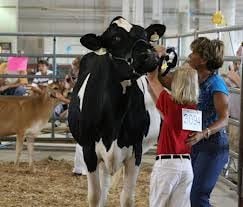 By: Cole Miller
CMiller@klkntv.com
Cooler temps are helping bring in people of all ages and there's something for everyone to enjoy.
There is a lot to do and see at this year's fair and if it were up to some people, there would be even more room to attract more fun and games.
From traditional fair games to high flying rides, the Lancaster County Super Fair is booming!
Lincoln Resident Taylor Morgan says, "I try to come every year. I do come every year. So, I have a lot of fun. Sometimes I come with friends and we just go on rides and see animals and it's a lot of fun."
If feeding the goats and petting baby cows isn't enough, check out the 700 pound Syrian brown bear playing basketball!
And after you catch the show, it's time to fill your plate. Joshua Holexa says, "have some good fair food, some unhealthy stuff and hang out with the family and just walk around, kind of people watch."
Event organizers say the cooler weather is a big help, "oh, I think it's huge. I mean, we had fairly decent crowds the first part of the week, when it was in the 100s but yesterday was a big, big change," Ron Dowding says.
And an even bigger change may be in the works, "the super fair is drawing bigger crowds each and every year but the size of the Lancaster event center has stayed the same. Could there be an expansion in the future?"
Officials are seeking a 44 million dollar upgrade, including new buildings and parking spaces, "oh, that would help us tremendously. We could expand the fair a little bit more, spread things out."
As of now, it would require a slight increase in property taxes and the nod from the county board, "we always see so many people walking around and it seems like, I mean, I know fairs are supposed to be crowded, but I think it's actually a really good idea with all the people moving into Lincoln every year. It would make for a bigger fair, more area for more food and rides and games and I think it'd be a really good idea."
There's still plenty of activities going on all throughout next week. The super fair wraps up on August 11th.