Lancaster County Treasurer Announces Saturday DMV Services Ending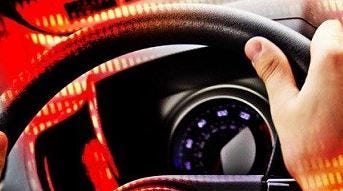 Posted By: Channel 8 Eyewitness News
8@klkntv.com
Lincoln, NE – December 15, 2017 – The Lancaster County Treasurer, Andy Stebbing has announced that the Drive Thru at 46th and R Streets will no longer be open on Saturdays for service effective December 23, 2017.
Upon review of the frequency of Saturday use Stebbing determined it no longer made sense to open the facility on Saturdays. "I have reviewed the volume of registrations that were processed on Saturdays over the course of this year and I don't see it to be cost effective to stay open on Saturdays especially now that the new plate year is wrapping up", Stebbing said.
Stebbing noted a desire to make sure that the use of taxpayer dollars was the most efficient possible. The Saturday Drive Thru service was a project that Stebbing pioneered to make accessing DMV services more accessible to everyone.
"I am proud of the fact that our office stepped outside the box to optimize our customer service, but not every idea can be met with great success", Stebbing added. Saturday service will end effective Saturday, December 23, 2017.