Langsdorf: Husker Offense Still in Installation Mode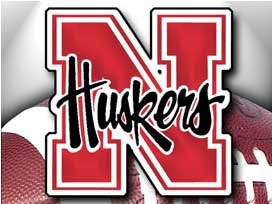 Posted By: Sports
sports@klkntv.com
Story Courtesy: Nebraska Athletics
Lincoln, Neb.-The Nebraska football team wrapped up its fourth 2015 Fall Camp practice Sunday night, as the Huskers practiced outside on the Ed and Joyanne Gass practice fields for just over two hours. NU practiced in half pads—helmets and shoulder pads, and the team will be in full pads and full contact for the first time Tuesday.
Nebraska offensive coordinator Danny Langsdorf met with the media following practice, as Coach Langsdorf said there has been a lot of ups and downs so far during Fall Camp—something that is not a surprise to him.
"Up and down, it is kind of the dog days of training camp but there has been some good moments and periods at times, then not so good—some rough spots," Langsdorf said. "A little bit of inconsistency but we are getting there."
Langsdorf added that the offense is still working on being more consistent despite still being in installation mode so early in camp.
"We are pretty inconsistent, we are still in installation mode, so we are kind of packaging things—so not everything is going to look great against certain defenses."
According to Langsdorf though, junior quarterback Tommy Armstrong has really impressed so far during Fall Camp. Langsdorf is happy with the work Armstrong put in during the offseason, especially in the weight room.
"I think he has really put a lot of time into the workouts and throwing with the receivers," Langsdorf said. "He spent a lot of time studying, we have traded a lot of messages—and I think he has done a good job adjusting. I like how he is progressing."
The Huskers will be back on the practice field Tuesday night, as Tuesday's practice will mark the first practice NU is in full pads and practicing in full contact during Fall Camp, in preparation for the season opener on Sept. 5 against BYU in Lincoln.