Large NU T&F Recruiting Class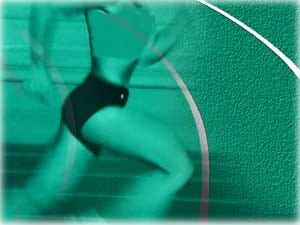 On Monday, July 12 the Nebraska track and field team announced the addition of 34 incoming student-athletes for the 2011 track and field season. The group will fit in well with the Huskers' drive for success, as the newcomers combined to win 153 state medals in high school, including 51 state titles.
The group includes signees from nine states and five foreign countries. Multiple signees will come from Nebraska (17), Jamaica (3), Kansas (2) and California (2), while there is one addition from Iowa, North Dakota, Pennsylvania, Missouri, Oklahoma, New York, Germany, Great Britain, Czech Republic and Barbados. The 34 newcomers include the 17 previous signees that the Huskers announced in March.
The Nebraska men will add 21 student-athletes that combined to win 38 state titles, 95 state medals, two Jamaican junior championships, one Carifta Games title, one German U-20 national title and one British junior championship. The group is heavy in the track events with 17 newcomers hitting the oval, while the Huskers will also be adding two each in the throws and jumps.
The newcomers include Jack Green (Maidstone, U.K.) and Chad Wright (Kingston, Jamaica), who have each qualified for the 2010 IAAF World Junior Championships in Moncton, Canada, where Green will compete in the 400 hurdles and Wright will throw the shot and discus. Along with wins at the Carifta Games and Penn Relays, Wright has set the Jamaican national junior record in both the shot (61-1) and discus (179-4).
The Husker women will welcome 13 newcomers who combined to win 13 state championships, 58 state medals, two Barbados junior national titles and two Czech Republic junior national titles. The well-rounded group includes seven track athletes and six field athletes, including multiple athletes that help the Huskers in both the sprints and jumps.
On that national stage, Ellen Dougherty (Moville, Iowa) and Ellie Grooters (Fargo, N.D.) have each competed at the past two USA Junior Championships. Internationally, Martina Barinova (Prerov, Czech Republic) has competed at the Czech Republic Junior Nationals and Mara Weeks (Bridgetown, Barbados) has run at the Carifta Games, World Youth Championships, World Junior Championships and Barbados National Championships.
Overall, the 2011 class looks to be well prepared for the high level of competition at both the Big 12 and NCAA Championships, as they have competed at the IAAF World Youth Championships, IAAF World Junior Championships, European Championships, USA Junior Championships, British Junior Championships, Jamaican Championships, Barbados Championships and the Carifta Games.
Bios for each newcomer can be found below. Any other additions will be added to a list on Huskers.com at this link.