Large pick-ups being targeted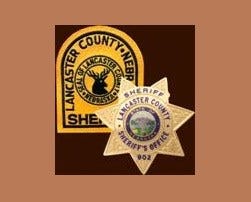 Posted By: Megan Conway
mconway@klkntv.com
A warning to pick up truck drivers: keep an eye on your vehicle. There's a thief on the loose.
Deputies say workers for a construction company watched the thieves take off, driving east in a company pickup. The Lancaster County Sheriff's Office says it happened at Pavers, west of Waverly on Highway 6. They say a black 2006 GMC Sierra pickup was stolen. Witnesses say they saw two suspects leaving around four Wednesday morning. Deputies say this is the third large sized pick-up to be stolen in the county in five weeks.
"We want to remind farmers and construction workers, and anyone else who may drive these large pickups, that they are being targeted by an unknown group and to take precautions including not leaving valuable items laying in plain view inside of the vehicle, making sure to lock the motor vehicle and removing the keys," says Chief Deputy Jeff Bliemeister of the Lancaster County Sheriff's Office.
The two previous pick-ups have been recovered, one of them was in Iowa. Deputies are still looking for the suspects who took the Paver's pickup.