Late Shot Gives Creighton Fifth Straight Loss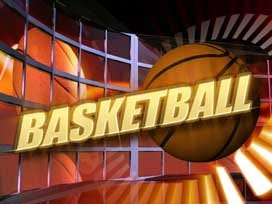 Posted By: Sports
Story Courtesy: Creighton Athletics
OMAHA, Neb. — Sterling Gibbs' three-pointer with 2.2 seconds left lifted No. 19 Seton Hall to a 68-67 victory at Creighton on Saturday afternoon before 17,393 in Omaha.
Creighton had a chance to win at the buzzer, but James Milliken's game-winning three-pointer from the left wing rimmed out.
Gibbs, who hit a game-winner at the buzzer to beat Villanova in last year's BIG EAST Tournament quarterfinals, led the Pirates (13-3, 3-1 BIG EAST) with 22 points and four assists.
Milliken made his first career start and had 20 points and four assists in 35 minutes for Creighton (9-8, 0-4 BIG EAST). He was one of three new starters for Bluejay coach Greg McDermott, who also got strong outings from seniors Avery Dingman (nine points, two blocks) and Will Artino (14 points, 11 rebounds) in their new roles. Creighton played the second half without the series of leading scorers Austin Chatman (13.1 ppg.) and Isaiah Zierden (11.1 ppg.) due to injury.
The game featured eight ties and 13 lead changes, including four lead changes in the final 2:16 as the teams traded heroic shots. Milliken drove the lane for a runner with 2:16 left to give CU a 63-61 lead, only to have Khadeen Carrington answer with two free throws with 1:58 left after he was sent to the line after a collision with Tyler Clement. After Milliken's next shot was blocked by Angel Delgado, Brandon Mobley's turnaround jumper with 1:29 left gave the visitors a 65-63 lead. Creighton answered when Artino converted two foul shots with 1:18 to go.
Mobley would miss a three-pointer with 48 seconds left and CU grabbed the rebound after a wild scramble. Milliken would miss, but Artino was there to clean up the miss and tipped in a go-ahead bucket with 17.2 ticks left. The Pirates would call another timeout with 7.2 seconds left. Gibbs would inbound the ball to Mobley, who handed it back to Gibbs. Gibbs spun left, took one dribble, would make a difficult turn-around jumper over the outstretched hand of Dingman with 2.2 seconds left.
Creighton called a timeout and Rick Kreklow threw it deep to Artino near the top of the key. As three defenders converged on him, Artino tipped it out to an open Milliken. Milliken scooped the ball off the floor, but his game-winner hit the front rim and rolled over the rim as the Pirates escaped with a one-point win.
Creighton scored the game's first five points before Seton Hall answered with the next 11 points to take a lead. The Pirates led most of the first half, but CU rallied late and took a 32-30 lead into the intermission after a circus shot from Devin Brooks dropped in.
Seton Hall opened the second half on an 8-2 run, taking a four-point lead after consecutive three-pointers by Jaren Sina. The Pirates lead reached as large as 50-45 with 11:49 to play after a three-point play by Desi Rodriguez. Creighton would retake a 55-54 lead on a Toby Hegner trey, but Sina answered with another triple. The Pirates would not trail again until a Milliken bucket with 2:16 left gave CU a 63-61 edge and set up the wild finish.
The Bluejays return to the court on Wednesday with an 8 pm game at Marquette.
NOTES: Creighton (51.1 percent) fell to 59-2 under Greg McDermott when shooting better than 50 percent from the floor … Sterling Gibbs is just the third visiting player to make a game-winning, go-ahead score in the final 10 seconds to beat Creighton in 196 games at CenturyLink Center Omaha, and first to do so in the final 2.5 seconds … Creighton fell to 14-3 at CenturyLink Center Omaha in regular-season games decided by two points or less, including CU's 72-71 win over Seton Hall last season … Will Artino's double-double was his second this season and third in his career … Creighton has lost consecutive conference home games for just the second time since February of 2000 … With Austin Chatman sidelined, freshman walk-on Tyler Clement played a career-high 26 minutes off the bench, contributing four assists, one steal and one point … Creighton's auction for its Pink Out jerseys ends on Sunday evening. Fans can bid at http://www.cancer.org/ebay.