Law enforcement say suspect may be responsible for more than a dozen crimes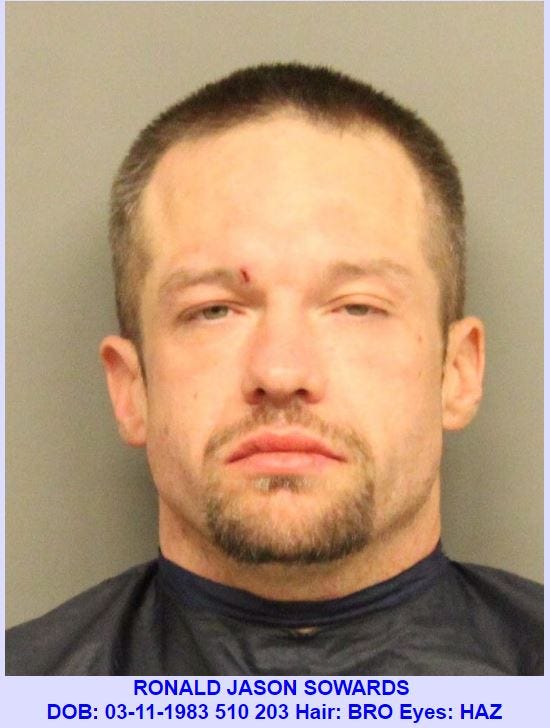 Posted By: Bayley Bischof Channel 8 Eyewitness news
Ronald Sowards was first taken into custody over the weekend.
Deputies say they caught him burglarizing a home near 98th and Pioneers.
They say he and an accomplice, Amber Murphy, were arrested in connection with this crime.
Captain Ben Houchin, with the Lancaster County Sheriff's Office says this arrest was the end of a major crime spree.
"Starting on late evening on Nov. 3 into early morning hours of Nov. 4, he was responsible for approximately five burglaries through Lancaster County," Houchin said. "Three thefts from autos, the use of fraudulent credit cards…"
He's facing four felony charges in those cases.
Deputies say he could be connected to 6–8 others.
From breaking into homes and vehicles, to actually stealing the vehicles, like a truck valued at almost $60,000.
Lincoln Police also have arrested Sowards for committing 2 crimes in the city…and say he could be responsible for nine more thefts and burglaries in Lincoln.
"The evening of Oct. 29 into the morning of the 30th, NE Lincoln in the Meadowlane neighborhood experienced several garage burglaries, home break in and larcenies from vehicles," Officer Angela Sands said.
Captain Houchin says he's glad they got Sowards off the streets.
"There's a strong possibility through evidence found in this investigation that this is drug related, specifically meth, and individuals who get addicted to that drug get desperate and some of these burglaries were very brazen," Houchin said. "It was concerning. It was good that were able to get him caught."
The captain also said that the victims' quick response was commendable, and contacting law enforcement right away makes it much more likely crimes like these get solved.