Lawmaker to run for Nebraska governor as 3rd-party candidate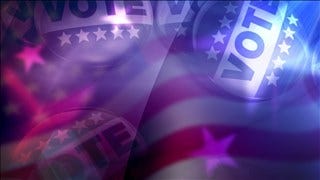 Posted By: Channel 8 Eyewitness News
8@klkntv.com
OMAHA, Neb. (AP)
State Sen. Bob Krist of Omaha says he plans to leave the Republican Party and challenge GOP Gov. Pete Ricketts as a third-party candidate.
Krist said he'll seek signatures to put a new party on the ballot rather than run as an independent.
Nebraska law requires independent candidates running for governor to gather signatures from 10 percent of all registered voters. There were 1.2 million Nebraskans registered to vote in the 2016 general election.
Getting a third party on the ballot requires only 5,000 signatures.
The 60-year-old Krist has served in the Nebraska Legislature since he was first by then-Gov. Dave Heineman appointed in 2009. He's barred by term limits from seeking re-election.
Krist says he wants to restore a "nonpartisan attitude" in the state. The state's legislature is officially nonpartisan, but some lawmakers _ including Krist _ have complained that it is becoming overtly partisan.