Lawmakers advance prison reform bills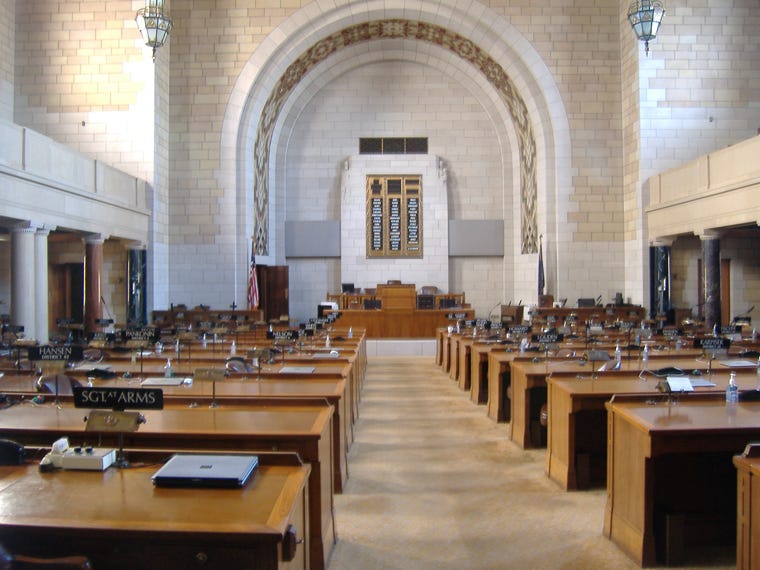 By: Lauren Fabrizi
lfabrizi@klkntv.com
Over population in Nebraska's prisons is not something new, but is something that is one step closer to being fixed.
Lawmakers advanced a bill, LB 907, Wednesday that would address the issue and also provide more services to inmates to help them avoid jail time again.
"We need to work on helping rebuild character and integrity in our families and empower individuals to move forward in their lives," Sen. Lydia Brasch of Bancroft said.
The effort is being lead by Sen. Brad Ashford of Omaha. Right now, Nebraska's prisons are at more than 150 percent of their capacity. Ashford said it's hard to get that percentage down to 100, but he anticipates it can hit 140 percent within 12 months.
The bill would also provide inmates with heavier supervised release.
"We will work with people re–entering the community," Ashford said. We will work with local law enforcement with the platform and the process in place so they know who's getting out of prison."
Ashford said another main concern the state faces is that about 30 percent of inmates are mentally ill.
"The result to treat mental illness as it becomes worse and as it may get to the point where they're ready to be released, it can have very dangerous repercussion," Ashford said.
Another bill, LB 999, advanced Wednesday that would help those inmates.
It would put in place the groundwork for a facility in Hastings that would serve mentally ill inmates and also provide drug and alcohol treatment.
Each bill faces two more votes in front of the legislature.
————————————————————————————————————–
By: Channel 8 Newsroom
8@klkntv.com
LINCOLN, Neb. (AP) _ Supporters of proposed changes to Nebraska's prison system argue that providing more services to inmates can help reduce recidivism and lead to a drop in the state's prison population.
Lawmakers Wednesday advanced a bill designed to address overcrowding in the state's prison system. The bill faces two more votes in front of the Legislature. Nebraska's prisons were at 156 percent of their capacity as of Feb. 28.
The bill would increase funding for vocational training, mental health and substance abuse services. Sen. Brad Ashford of Omaha, who sponsored the bill, says it is a start to addressing prison overcrowding without building a new prison.