Lawmakers debate Sen. Janssen's immigration bill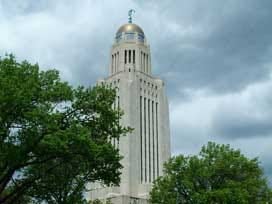 Lawmakers heard debate Wednesday on one of the state's most controversial immigration bills. The hearing room was packed with people who all showed up ready to express their feelings about the Illegal Immigration Enforcement Act.
Illegal immigration reform is a hot topic and Senator Charlie Janssen who introduced the bill, is in the hot seat. He says, "Education, healthcare and law enforcement expenses are increasingly at a startling rate. Factor in the additional expenses from illegal immigration and it's obvious we must address this issue."
Janssen's bill would require law enforcement to check the status of a person they suspect is in the U.S. illegally. He says the bill is a cost saving measure. Those for it agree illegal immigration is damaging Nebraska's economy. Doug Kagan with Nebraska Taxpayers for Freedom says, "The largest cost illegal immigration has on the public is to public education. The cost of English as a second language, bi–lingual teachers, we have to meet because of federal mandates."
Committee members have other concerns about the effects this type of bill would have on a community and its potential to cause racial profiling on all residents. Opponents echo that concern, arguing racial profiling is nearly impossible to avoid in this situation. Shirley Amarajames is a civil rights attorney and says, "It will ultimately break the sacred trust between law enforcement officers, victims and crime witnesses who are scared of this bill's effects."
Janssen says if racial profiling would happen, they'd find about it and punish that officer.