Lawmakers hear testimony on drunk driving bills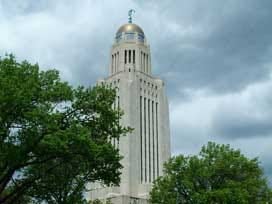 Lawmakers heard emotional testimony on Thursday on bills designed to crack down on drunk driving.
One bill would change the penalties for repeat offenders, adding a mandatory five year prison sentence. A second bill would make ignition interlock devices a requirement for first and second time offenders. A third would make bar owners liable for accidents that happen because a person was over served.
Anna Jo Cowan's father was killed by a drunk driver. She testified at the hearing. "Responsibility starts with the person consuming the alcohol, but after you become intoxicated, you begin to make senseless decisions the bartender to has decisions to make."
Brian Kitten owns Brewsky's and says, "From a liquor retailer perspective, LB693 puts an erroneous burden on us to detect signs of intoxication because sometimes there are no signs."
UNL Athletic Director Tom Osborne spoke in favor of that third bill. He says the person who is serving the alcohol is in the best position to say enough is enough.
Bar owners argue the bill shifts responsibility from the driver to the establishment.