Lawmakers override sales tax bill veto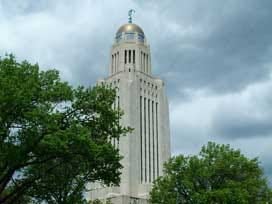 By: Newsroom
8@klkntv.com
The bill will allow cities to impose voter-approved sales tax increases up to 2 percentage points higher than the state tax.
Lawmakers forced the sales tax measure into law Wednesday, despite Heineman's argument that the proposal would make the state less competitive for jobs and business growth. The bill by Omaha Sen. Brad Ashford would allow cities to increase the 5.5 percent state sales tax as much as 2 percentage points, up from the current 1.5 percent maximum. Proposed increases would require voter approval, and cities would have to spell out how they plan to use the money.
Supporters say the bill will allow cities to offset property taxes and complete projects that have strong public support.