Lawmakers serving 12 years?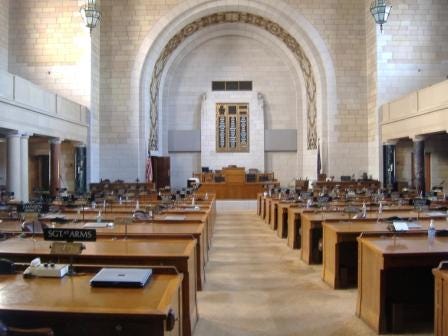 By: KLKN Newsroom
LINCOLN, Neb. (AP) A proposed ballot measure to let Nebraska lawmakers serve up to 12 consecutive years is under review in a legislative committee.
Sen. Paul Schumacher of Columbus presented a new constitutional amendment Monday that would let future lawmakers serve up to two consecutive six-year terms. Schumacher says it would preserve institutional knowledge which he sees as lacking in committees. Schumacher says a 2012 measure to expand term limits to three four-year terms didn't pass because it was accompanied by salary increase. Schumacher's measure focuses only on terms and would not apply to any senator currently in office.
Committee members took no action on the resolution, but some say if it advances it should be written simply and clearly to keep floor debate focused on the issue.