Lawmakers want details on undocumented children in Nebraska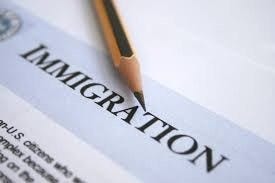 By: Jenn Schanz
jschanz@klkntv.com
The issue of undocumented minors in the heartland is not new, but increased violence in Central America has driven more minors over the border, and now has lawmakers in Nebraska deadlocked with Washington.
There's a reported 200 undocumented children currently in the Cornhusker State.
Health and Human Services in Washington has tabs on them, but state officials know nothing about who, or where, they are. I spoke to U.S. Senator Mike Johanns over the phone. He says the governor deserves details.
"Once these kids cross into the jurisdiction of the state of Nebraska, the governor has an interest in making sure the kids are properly cared for," he says.
But Becky Gould, Executive Director of Nebraska Appleseed, says most of these kids are staying with extended family in Nebraska, and feels the state is kicking a dead horse.
"The Department of Health and Human Services at the federal level does know exactly where these kids are, who they're placed with, when their court dates are. And so that feels like duplication for the state to expend resources and step in and try to play that role also," she says.
Along with Governor Heineman and U.S. Senator Deb Fischer, Johanns wrote to HHS in Washington, asking for specifics on the kids. He says he's concerned Nebraska's taxpayers will carry the burden if these children stay in the state.
"If these individuals are truly minors, they're going to be enrolled in Nebraska school systems this fall," says Sen. Johanns.
Gould argues other than school and emergency healthcare, these children won't have access to very many taxpayer dollars.
"Until they are determined to have some kind of immigration status, aren't eligible for most forms of public benefits," she says.
Immigration hearings can take years; Gould hopes that while the children are in Nebraska, they'll get the services they need.