Leaders emerge following spring break for Nebraska football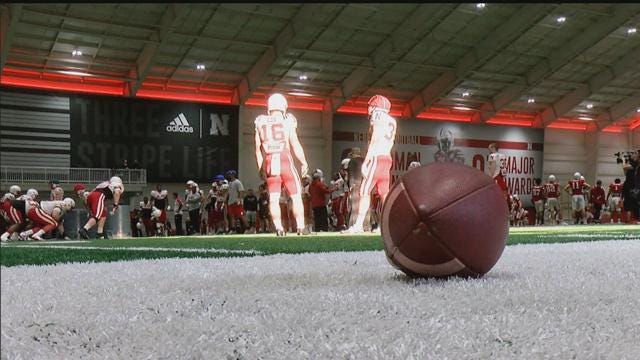 Nebraska football has wasted no time since returning from spring break.
The Huskers continue to impress Scott Frost with their ability to lead and compete.
"Listen – guys that I want in this program are guys that love to compete," Frost said. "We didn't have enough of that when our staff got here. We had competition today, it was offense vs. defense, it was our second time doing it. Every play mattered, every rep mattered, we were keeping score.
"Whether it's fair or not, whether a lot of people like it or not, there's a scoreboard – in life, in football, in everything. We shouldn't run from that, we should embrace that, and I want guys that are at their best when the chips are down and we need to compete."
Watch Channel 8 Eyewitness News sports reporter Matt Reynoldson's full practice report at the link above.