Leap Year babies born on rare day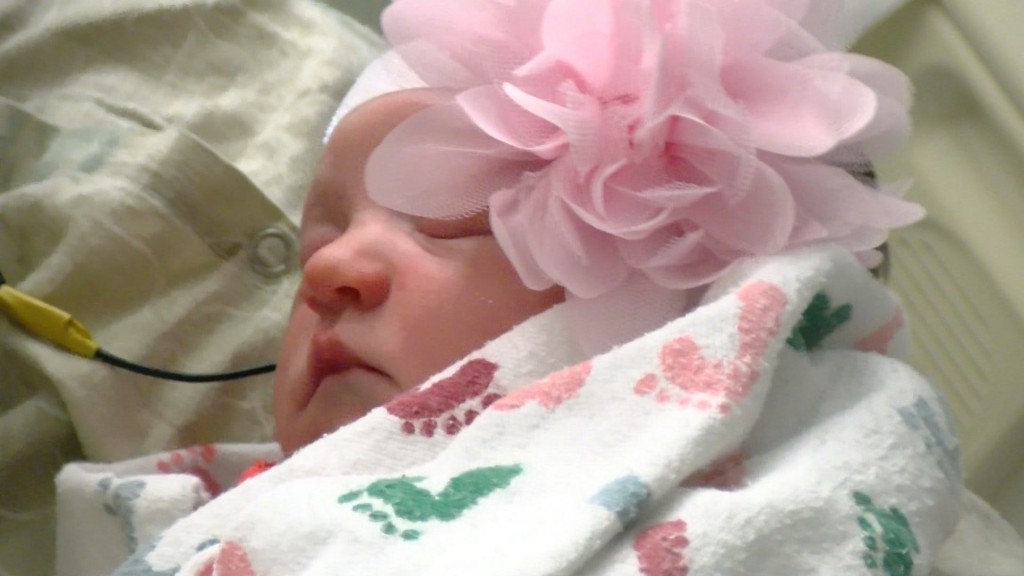 Posted By: Kelsey Murphy
kmurphy@klkntv.com
Meet Nora Novak, 7 lbs 6 oz, she is Lincoln's first Leap Year baby in 2016.
"Ten fingers and ten toes everyone is happy, everyone is healthy," John Novak, father, said.
She was born at 4:25 Monday morning at Bryan Family Birthplace at Bryan East Campus.
Her parents, Kiana and John Novak, say they joked about delivering on Leap Year but didn't think it would happen.
"I did not expect it, it all happened so fast," Kiana Novak, mother, said.
Expect the unexpected. Nora was born on Leap Year, two weeks before her due date.
"It will be fun every four years to have a true birthday, but it's just something unique that I never thought about until now," John Novak, said.
Just across the room another Leap Year baby girl.
Libby Svoboda, 8 lbs 1 oz came into this world at 7:36 a.m.
But this Leap Year birthday was no coincidence.
Her parents Mandy and Garrett planned her C–section for this day.
"It's a unique day we thought it would be a fun, unique day to choose," Mandy Svoboda, mother, said.
What makes it even more special, Libby will share this day with her grandpa, Mandy's dad. Today is his 60th, technically, 15th birthday.
"When I turned older than my dad that was pretty exciting," Mandy Svoboda, said.
When it comes down to it the date is insignificant to what the day really brought. A new baby, an addition to the family, and a happy start to the rest of their kids lives.
Both parents tell me they will celebrate the birthday on February 28th, with a big celebration every four years when their real birthdays hit.