Legislative bill would combat home radon levels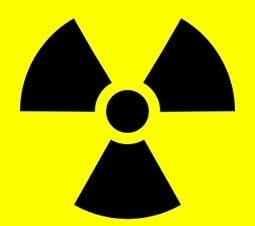 Posted By: Camila Orti
The Health and Human Services Committee is discussing a bill that could help the state combat its high radon levels.
Omaha Sen. Bob Krist is on a mission to solve Nebraska's radon issue. He presented the Radon Resistant New Construction Act to the HHS committee on Friday. It would assign people to come up with a solution.
"This sets up a task force which will work on the issue of radon-resistant construction standards over the next year and then make recommendations back to us in the legislature in December," Krist said.
So why is radon such a big deal? According to the National Cancer Institute, it is the second leading cause of lung cancer, and the highest leading cause of lung cancer in non-smokers, killing 15,000 to 22,000 people in the US every year. Radon is an odorless, colorless gas that comes up into homes from the soil.
"Nebraska needs this legislation because we're at risk, much higher risk than a lot of those other states I named," Pres. of the National Radon Defense, Curtis Drew, said.
Nebraska actually has the third highest radon exposure numbers in the country. A map compiled by the DHHS shows that 72 of the 93 counties are testing at high concentration levels, meaning above 4 pCi/L.
"It is definitely an issue that we need to address," Laurie Staiert of Iowa said.
She had to pay the ultimate price. Her non-smoking husband, Walt, died from lung cancer a few years back. Staiert believes it was radon that caused it.
"Both houses tested high, we did not know that though until after his death," Staiert said, "my husband did not need to die."
Sen. Krist hopes a task force can come up with new construction regulations to make sure homes have built-in systems to clear out the gas.
One person spoke in opposition to the bill at the hearing. Allen Steiner of Waverly says he's concerned for his rights.
"I want to make sure that I retain my right to build a home or buy a new house without installing radon mitigation," Steiner said.
You can find radon testing kits at most home improvement stores. They range anywhere from $10 to $100 if you hire a professional.
Krist's bill must pass to general file before it can be debated on the legislative floor.