Legislature begins debate on abortion coverage bill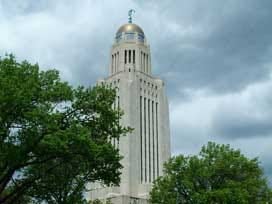 State lawmakers have begun debate on a bill that would restrict private health insurance coverage of abortions.
The bill (LB22) by Omaha Sen. Beau McCoy would exclude abortion coverage from all private insurance policies sold in Nebraska. Abortion coverage would be allowed only with an optional rider paid for solely by the insured. Those restrictions would apply to all insurance, not just policies sold through a new health insurance exchange being set up under the new federal health care law. The bill has earned praise from representatives of the Nebraska Catholic Conference, Nebraska Right to Life, Family First and other groups. But ACLU Nebraska has said the measure might be unconstitutional. Currently, only five other states prohibit abortion coverage in basic policies. Lawmakers will debate the bill Tuesday.