LES Approves Rate Hike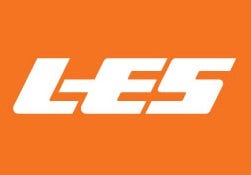 By: Bill Schammert
bschammert@klkntv.com
LES customers are one step closer to a rate hike for 2013. Tuesday, the LES Board unanimously approved a 2.6-percent hike that still needs to be voted on by the Lincoln City Council.
The board says it's an effort to make up for a $6 million budget shortfall next year, however, members say it could've been a lot worse.
"Originally we were at 4.8-percent, and the staff brought it down to three-point-something," board chair Patrick Beans said. "We said that's still not acceptable and the staff brought it down again to 2.6-percent."
The increase will mean roughly $2.50 more per house hold, per month. This would mark the fourth year in a row for an LES rate hike. A large reason, board members say government security regulations have required them to staff more positions. LES also needs to pay for computer equipment and upgrades.
As for whether customers can do anything to stop the streak of hikes, Beans says if customers spend more money on conserving energy, it helps LES keep the rates down.
The rate hike will go before the city council on December 3rd. First, the public will have a chance to voice their opinion at a hearing on November 19th.
If approved, the rate hike would take effect January 1st.